7 Best Hidden Free Spy Apps for Android with 100% Undetectable
Parents, spouse or employer can make use of it on their kid, partner, and employees respectively. All the hangout messages send on WhatsApp , Snapchat , Facebook , Viber , etc can be tracked using this app. Phone call recording — the hidden or loose conversations can be spied using this feature. It has the capacity to record conversations along with details like date stamp, time stamp, and call duration. Hearing of voice or conversations can be held clearly using this awesome feature.
Ambient listening — do you know that surrounding voice can be tracked using a special feature called the Ambient listening feature. No matter whether the suspect is in mall, restaurant, or bar, the surrounding voice can reveal all the truth.
You can hear up that voice and trust it, it can do cool things like tracking hidden secrets. GPS tracker — do you know why your employee always make an excuse of being late? Or where is your kid currently? If the answer is no, then it is good to use the GPS location tracking feature that allows you to know the live location of the suspect.
Free iPhone Spy App – Best Spy App for iPhone
You can catch you cheating spouse red-handed or snatch the kid straightaway from malls or bars. The era is getting worse as every single day passes, so it becomes essential to keep an eye over the kid or spouse. Monitor web history — want to know what your kid or spouse is doing right now on the web?
The Internet has benefited the people immensely from the s and it is currently making the lives of people better through sites. Anyone can stream through pages but there are lots of sites that offer adult content and teenagers are more prone to these things. You can know what all URLs he or she visited last night. This will disclose all the things about the suspect.
Access multimedia files — this feature allow you to access multimedia files. These days the kids click and make videos more often than earlier it used to be. All the clicked pictures, recorded videos, and other documents can be spied using this feature.
Some of the free and undetectable spy apps for Android are listed below
See who is leaking business details secretly under your nose. Why kids make strange faces can be known using this feature. Address book — the address book feature allows you to go through the entire phone book and see the names and numbers of the people present on the list.
Spy apps for Cell Phones is the best solution. This is the best stealth app to see what your kids are doing online, what websites they visit and what kind of information they share. It is the spy app that really works and it will help you avoid possible dangers for you and your family. Keeping track of the employees can often be a rather challenging task.
How to Use Lifetime Free Android spy app -No Buy Required 🔥
Unfortunately, people often slack off when no one is watching them. The answer is to purchase Spy for Cell Phones.
mobile tracer for windows xp ultimate.
90 of text messages read.
Best Spy Apps for Android and iPhone - BestPhoneSpy?
It is not a spyware, it is the monitoring tool. Our undetectable application makes it almost impossible for the workers to waste time online or to wander aimlessly around the office. It keeps track of the exact location of everyone in your office so that you can see how much time the person in question spends on lunch breaks or other activities. Besides, with this tracker recording all phone conversations and text messages the employees will not use corporate phones for personal use.
How to Spy on a Cell Phone without Accessing the Target Phone?
We are using cookies to give you the best experience on our site. Cookies are files stored in your browser and are used by most websites to help personalise your web experience. Free Cell Phone Spy App This spy phone app allows you to track android cell phone, whether you wish to oversee your children or your employees.
10 Best Free Hidden Spy Apps for Android (% Undetectable);
monitoring iphone text messages.
Best 100% Undetectable Spy Apps for Android.
The Best Free & Paid Android Spy Apps Of ;
Sign up free. Try the service for free. No credit card required Add all of your children's devices to a single account. View device activities in a chronological order Got 2 minutes? You're ready to get started right away. Step 1 Sign Up to your free online account by entering email and any password. Step 2 Download and install the free spy app from your online account.
Step 3 Monitor the information and spy text messages free in your online account. Your email. Set a password. I agree to the Terms of Service and the Privacy Policy. You must agree to Sign Up.
Besy free undectable spy app
Besy free undectable spy app
Besy free undectable spy app
Besy free undectable spy app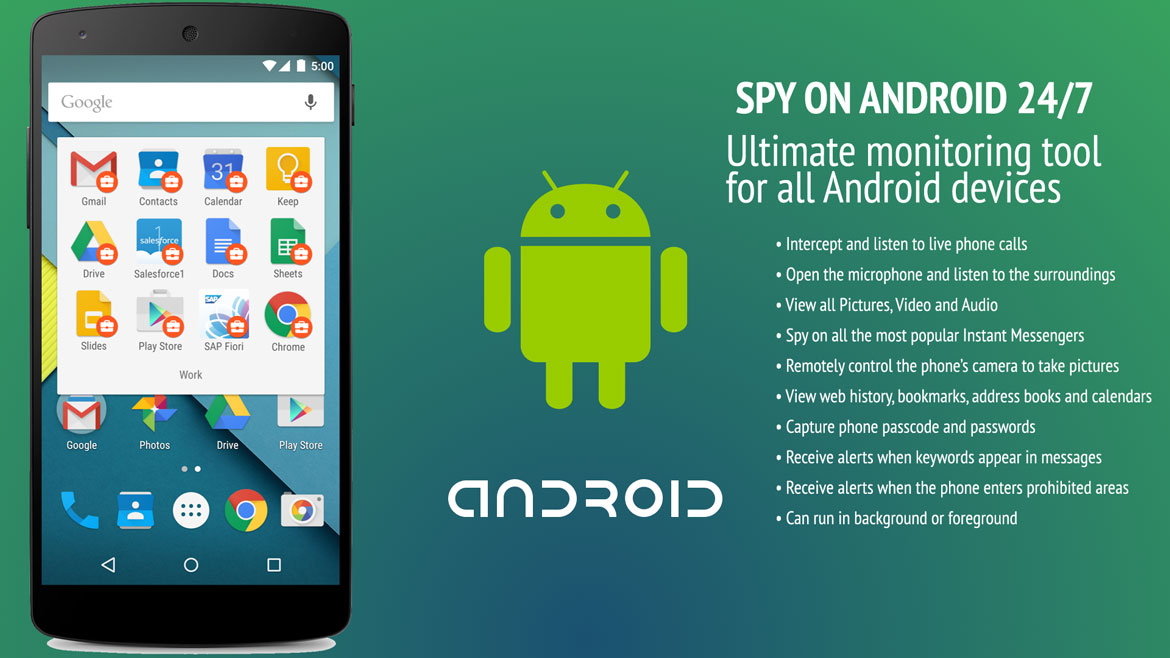 Besy free undectable spy app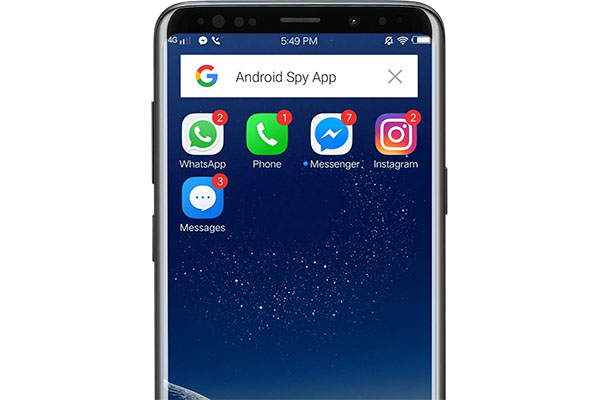 Besy free undectable spy app
Besy free undectable spy app
Besy free undectable spy app
Besy free undectable spy app
---
Copyright 2019 - All Right Reserved
---